March 4, 2023— at Quinn Center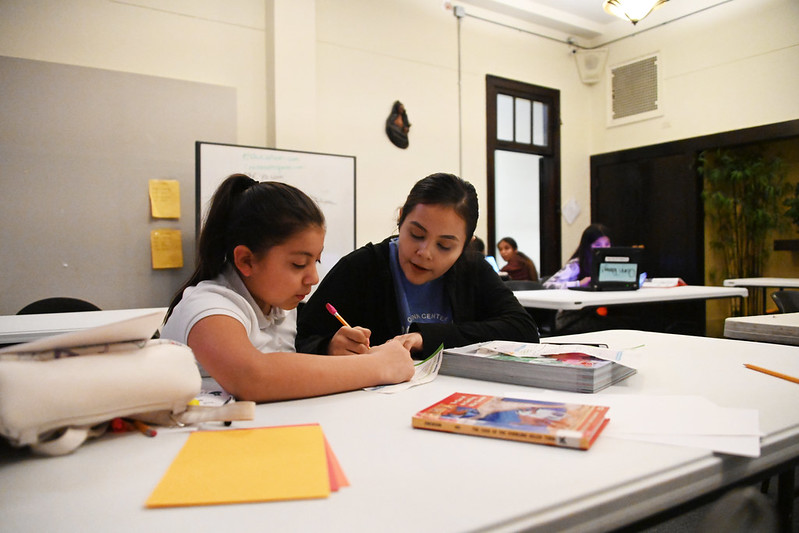 Children are the future!
This week, Stories of Hope shines a spotlight on the recent annual Student Volunteer Week, an effort that encourages student volunteering and recognizes the influence that students have in their communities. St. Jude League Community Development (SJLCD) knows that education and community service are two important foundations to achieve social justice and success.
SJLCD is proud to support the Community Development programs of the Quinn Center of St. Eulalia and its life-changing impact for the families in the community. Located in Maywood, a west suburb near Chicago, the organization offers essential community services including an after-school program with a free tutoring from high school and college volunteers and interns. These volunteers give the thirty-two youth participating in the program individualized attention and support. Most of the program's interns and volunteers are from nearby partner universities including Loyola Stritch School of Medicine, Dominican University, and Concordia University.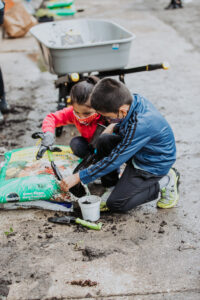 Quinn Center also offers a program called Plant and Play, a unique partnership with Nazareth Academy. High school students visit the Quinn Center one Saturday each month during the Spring semester to lead horticultural and educational activities with their young charges. The students most recently created self-watering pots, a spring-themed backdrop for their classrooms, and Valentine's Day cards for family members. The program's annual Cultivate Quinn event takes place in May to finish the year with a community gardening day complete with a resource fair and picnic.
SJLCD supports unique neighborhood-centric programs like these that directly help children and teens to develop socially, emotionally, cognitively, and academically. They also help prevent high-risk behaviors, boost physical health, and create a safe and encouraging atmosphere.
After-school programs like those offered at Quinn Center are proven to increase rates of high school graduation and build pathways for college education for participants. Help SJLCD continue to create community partnerships at the Quinn Center, delivering hope and helping youth realize their full potential!