Since the beginning of the war, the United Nations refugee agency reports that more than 1.7 million people have fled Ukraine, with Poland alone accepting more than a million refugees.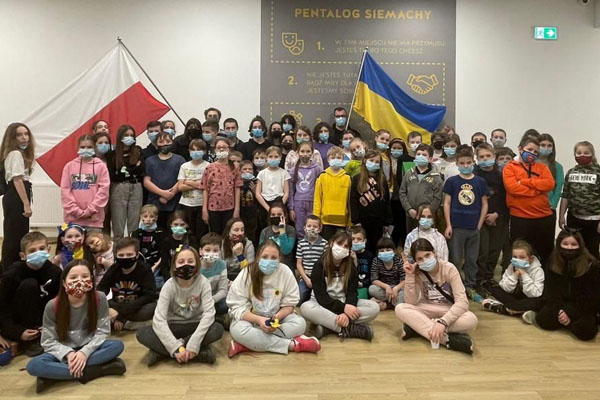 The Claretian Missionaries currently have three members working in the Ukrainian town of Truskavets, near the Polish border. Fr. Wojciech Kobyliński, C.M.F., Fr. Krzysztof Łabędź, C.M.F., and Brother Marcin Kukuś, C.M.F., have been helping refugees escape to Poland and supporting those who traveled west to flee the fighting in the east.
On top of their normal work, these Claretian brothers now serve as drivers, transporting mothers with children to the Polish border; organize food, clothing, and medicine; and provide money to those who fled with nothing. They are doing their best to stay safe, but the situation could change at any moment.
Your assistance enables the missionaries in Truskavets to provide direct support to the refugees. You can help the St. Jude League provide much-needed food, shelter, and medicine. CLICK HERE to make your gift.