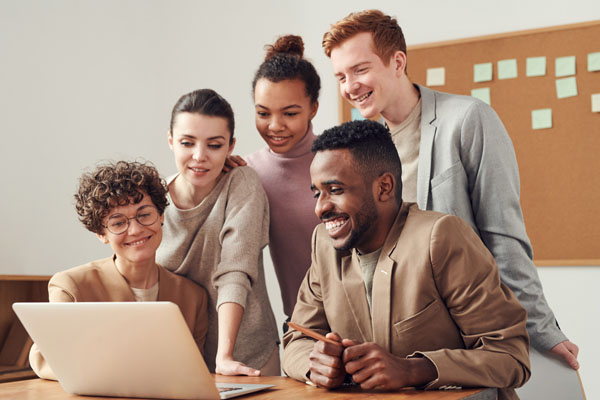 We're making the connection between your generosity and your company's matching gift program. To easily multiply your donation, enter your company name below:
Matching Gift
and
Volunteer Grant
information provided by

Once you've submitted your matching gift request, please click the following link to let us know!
Yes, I submitted a matching gift request!
If your company doesn't offer a matching gift program or you're no longer working, please let us know by clicking here – Sorry, I'm not eligible for a matching gift.
Thank you for going above and beyond by exploring matching gifts with St. Jude League! With your help, we multiply St. Jude's life-changing hope!
Matching Gift Team
communitydevelopment@stjudeleague.org
We're grateful for the exemplary community and corporate leadership and generous Matching Gift contributions from:
AbbVie
Adobe, Inc.
Ace Charitable Foundation
AIG
Amerisource Bergen
Apple, Inc.
Archer Daniels Midland Co.
Ares Management
Baker Hughes
Best Buy
Boeing
Booth-Bricker Fund
Business Wire Inc
CBRE
CenterPoint Energy
Citrix Systems Inc
Clarkston Consulting
Clorox Company
The Coca-Cola Company
Colgate-Palmolive
Costco
Deutsche Bank
Dell
DocuSign Impact
EA
Ecolab, Inc
EF Institute for Cultural Exchange
Emergent BioSolutions
Equifax Foundation
Exelon
ExxonMobil
FM Global Foundation
Franklin Templeton
Arthur J. Gallagher & Co.
Genentech



The Gross Family Foundation
Humana
Illinois Tool Works Foundation
Law School Admission Council
Liggett Stashower
Macy's Inc
Merck Partnership for Giving
Microsoft Corporation
Midand National Life Ins Co
Midland National Life Insurance Co
Morgan Stanley
Nuveen (TIAA)
Ogden Cap Properties LLC
Pfizer Foundation
The Prudential Foundation
Public Trust Advisors
Reebok Human Rights Foundation
Rockefeller Family Fund, Inc
Rosewood Foundation
Salesforce.org
Scitor Corp.
Silicon Labs
Silicon Valley Community Foundation
Shell Oil Company
The Standard
Stifel Financial Corp
Time Warner, Inc
Torrington Savings Bank
Total Quality Logistics
Unilever
US Bank Charitable Foundation
Walnut Foundaton
Wellington Management Co LLP
Wellpoint Foundation
Wells Fargo Community Support Campaign