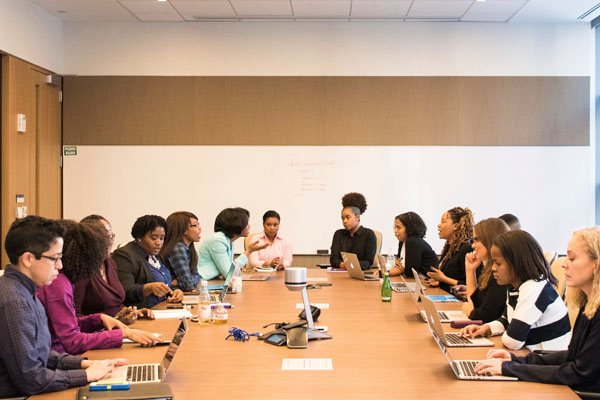 Multiply your generosity with a Matching Gift
Many of our supporters make their donation, not knowing that their workplace is ready to multiply their generosity! To find out how to ask your employer to match your gift, simply click on the button below and follow the prompts. Watch your gift grow effortlessly!
The St. Jude League is grateful for the exemplary community and corporate leadership and generous Matching Gift contributions from:
AbbVie
Adobe, Inc.
Ace Charitable Foundation
AIG
Amerisource Bergen
Apple, Inc.
Archer Daniels Midland Co.
Ares Management
Baker Hughes
Best Buy
Boeing
Booth-Bricker Fund
Business Wire Inc
CBRE
CenterPoint Energy
Citrix Systems Inc
Clarkston Consulting
Clorox Company
The Coca-Cola Company
Colgate-Palmolive
Costco
Deutsche Bank
Dell
DocuSign Impact
EA
Ecolab, Inc
EF Institute for Cultural Exchange
Emergent BioSolutions
Equifax Foundation
Exelon
ExxonMobil
FM Global Foundation
Franklin Templeton
Arthur J. Gallagher & Co.
Genentech



The Gross Family Foundation
Humana
Illinois Tool Works Foundation
Law School Admission Council
Liggett Stashower
Macy's Inc
Merck Partnership for Giving
Microsoft Corporation
Midand National Life Ins Co
Midland National Life Insurance Co
Morgan Stanley
Nuveen (TIAA)
Ogden Cap Properties LLC
Pfizer Foundation
The Prudential Foundation
Public Trust Advisors
Reebok Human Rights Foundation
Rockefeller Family Fund, Inc
Rosewood Foundation
Salesforce.org
Scitor Corp.
Silicon Labs
Silicon Valley Community Foundation
Shell Oil Company
Stifel Financial Group
The Standard
Time Warner, Inc
Torrington Savings Bank
Total Quality Logistics
Unilever
US Bank Charitable Foundation
Walnut Foundaton
Wellington Management Co LLP
Wellpoint Foundation
Wells Fargo Community Support Campaign
Payroll Deduction
Donors appreciate being able to make "hassle free" contributions. Many workplaces are able to assist you by setting up a pre-tax charitable contribution directly through your regular payroll. Contact your workplace payroll administrator to get started!
Have your payroll administrator contact Brian Wiley at (31) 544-8162 OR bwiley@stjudeleague.org for the needed account information for your payroll deduction gift.
St. Jude League Community Development
205 West Monroe Street
Chicago, IL 60606
EIN: 453052833
Fundraising at Work
Many workplaces honor a corporate responsibility commitment pledge to give back to the communities they're situated within, often with team-building fundraising activities. Multiple your own good will many times over by championing a campaign to benefit the life-changing work of St. Jude League Community Development at your place of work.
We will customize a St. Jude League appeal for your place of business and team!