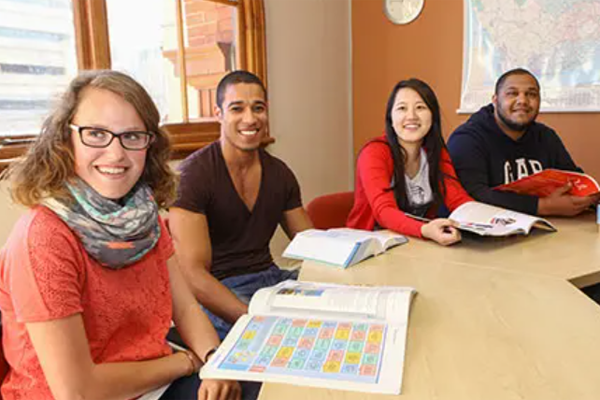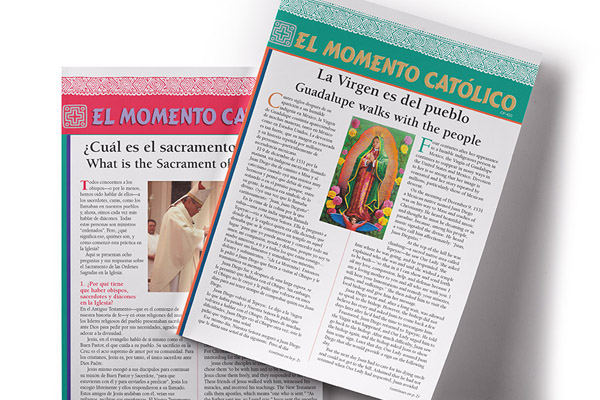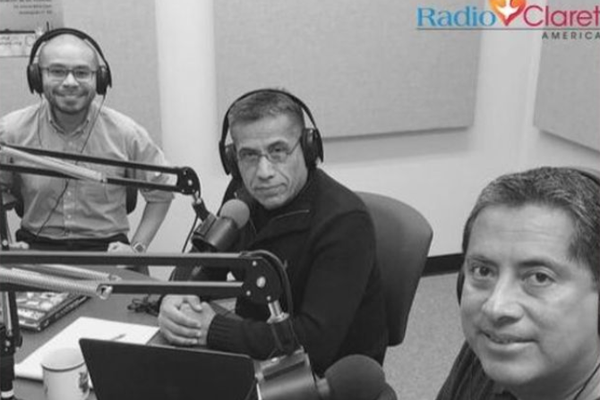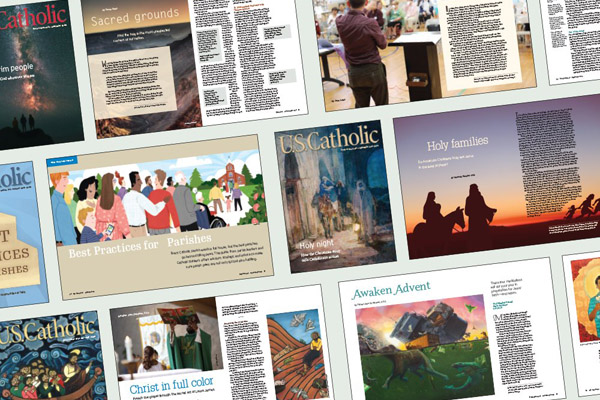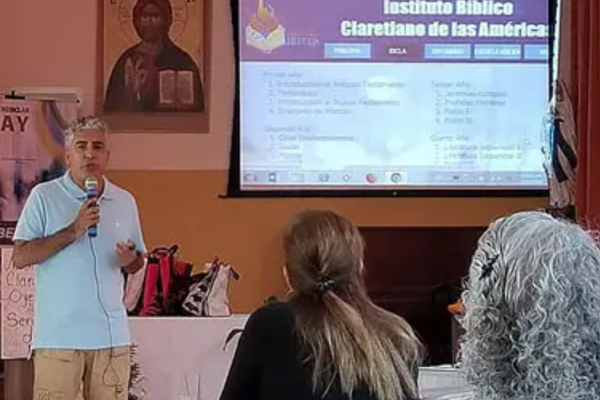 Claretian Publications publishes print and digital content to help audiences in the United States and Canada enter into educated conversations and respond compassionately to the challenges of our time. Today Claretian Publications is one of the country's most respected national religious periodical publishers and is a leader in providing bilingual resources for Hispanic religious communities in the United States.
Claretian Publications follows in the footsteps of its founder, St. Anthony Claret, a prolific writer and publisher. It began in 1935 with the magazine The Voice of St. Jude, which in 1963 became U.S. Catholic magazine. Today U.S. Catholic is an award-winning religious general interest magazine, and its digital and social media platforms reach hundreds of thousands of readers every month.
Claretian Publications also collaborates in publishing both original books and translated works. Even after 90 years, it still aspires to be a courageous, forward-thinking forum for discussion among a broad range of voices.
Publications
El Momento Católico – A four-page bilingual parish handout covering the sacraments as well as pivotal life issues for parents and families; available in print and online at creeerescrecer.org
Recent Books
A Tale of the Spirit, Consecrated Life after the Second Vatican Council by A.M. Bocos, Translated from Spanish to English.
Leadership, and Proximity, The value of presence in the governance of Consecrated Life by A.M. Bocos. Translated from Spanish to English.
My Friend Antonio: Life of Anthony Mary Claret. A children's book translated from Spanish to English.
Let's Paint! Anthony's Dream translated by Sandra Trevino. A children's book translated from Spanish to English.
St. Jude Thaddeus: Patron Saint of Hope and of Difficult Causes by J. Lozano, C.M.F. Print and e-books available in English, Spanish, French, Tagalog, and Vietnamese.
Radio and podcasting are rapidly growing media platforms, and SJLCD focuses support for programming which brings hope, meaningful content, and educational opportunities to listeners every day.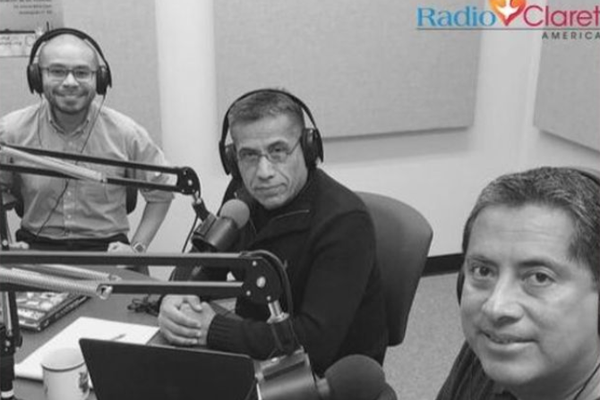 Radio Claret América is a Spanish-language radio station that broadcasts twenty-four hours a day, seven days a week, across the United States, Canada, and Latin America. Radio Claret América seeks to reach Spanish-speaking audiences, specifically Hispanic immigrant communities, with programs focused on self-improvement and emotional and spiritual growth.
Radio Claret América is focused primarily on Hispanic communities because it seeks to be a conduit for the hopes, dreams, concerns, and challenges facing Latinos today. Its original programming includes topics covering religions, politics, music, cultures, and news, all spoken in Spanish. Through radio, podcasts, and other social media, Radio Claret América wants to be the voice of a people!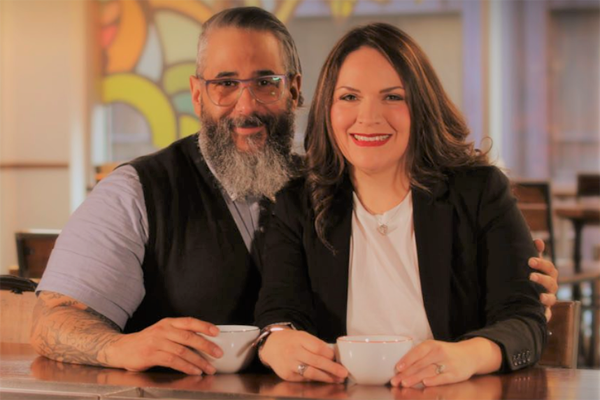 The Claretian Center of Leadership and Pastoral Resources hosts a vibrant Spanish language media ministry – Creer es Crecer (To Believe is to Grow) that provides a sacred online space where people can grow, heal, learn and discover. The ministry creates a safe space for growth, this podcast strives to develop strong communities.
Café con Cristo (Coffee with Christ) is a daily podcast engaging an engaged audience.

St. Jude League Community Development also supports avenues for people seeking resources to learn more about print and digital media. Two programs included in this media ministry are:
For over 25 years, the Hispanic Ministry Resource Center in Chicago has been a source of Spanish print and digital resources for children, young people, and adults who are part of Hispanic communities. As a publishing organization, its focus and commitment is on holistic growth via encouraging educational materials. The center believes that each person can develop their leadership through healthy living and in turn can transform and heal their communities.
Creer es Crecer School is a new Claretian initiative offering an online Spanish language learning experience with a curriculum designed to help students grow in areas of personal, pastoral, theological and spiritual leadership.
St. Jude League Community Development strives to put hope into action by supporting media sources that are dedicated to bringing hope to global audiences. We are proud to support print and online publications as well as radio and podcast platforms and media education opportunities. An essential part of community development is engaging with the media platforms that communities interact with, and SJLCD endeavors to promote hope in every media avenue.