May 13, 2023— Economic Disparity in the Digital Divide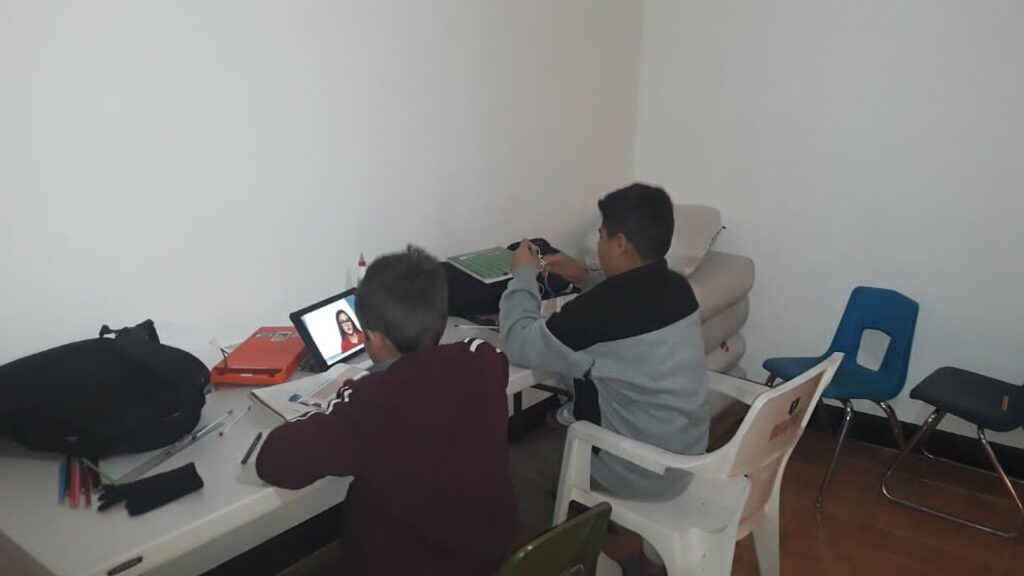 During the peak of the pandemic, with schools across the country closed, classes shifted to online remote learning for all students. While many students experienced a smooth and even fun transition, many others faced challenges if their home didn't have WiFi, internet or access to a laptop/tablet. This economic challenge to access of technology is called the digital divide or a "technology desert" in urban communities.
According to a 2019 study by the American Community Survey (ACS), the greater the level of family income, the higher the percentage of 3- to 18-year-olds with home internet access . The issue is a global one as noted in a 2021 UN article, plainly stating that "peoples ability to connect remains profoundly unequal." In social justice language, it's clear that economically disadvantaged families and communities lack important technology resources that are readily available to higher income peers. And with lack of resources comes lack of opportunity.
As with other areas of their social justice mission, St. Jude League works to have an impact on the "tech desert" issue by improving access to available technology across multiple program channels including education and community development centers. This mission became important in ways never-before imagined with the shift to remote schooling and work as well as vitally important access to accurate, trustworthy health information during the COVID-19 pandemic.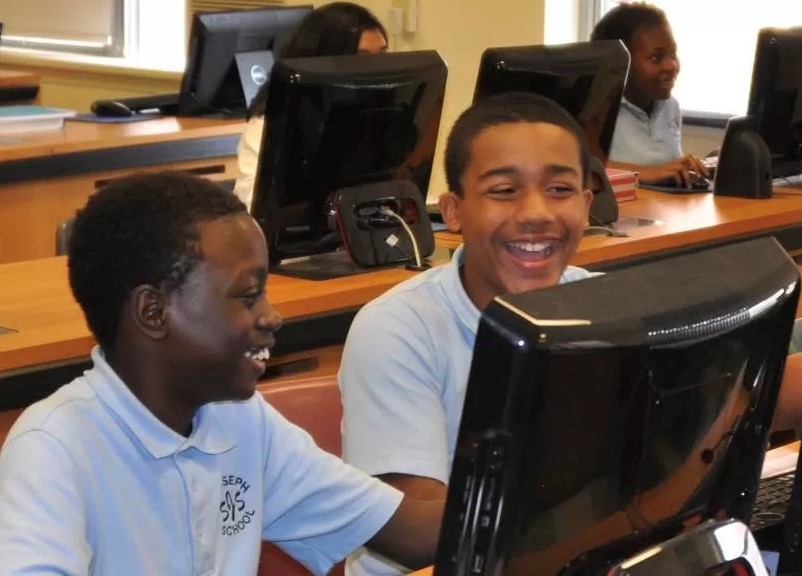 During the pandemic, St. Jude League supported remote learning access for youth residents staying at Alberque San Oscar Romero Shelter. SJL's donation of tablets enabled the kids to return to familiar routine and rebuild study habits they were forced to abandon during their perilous journey to the Shelter. At a time where they are already facing the uncertainty of what their future might hold, our supporters enabled us to create a much needed opportunity for growth and learning.
At Claretian Associates' Salud Center and schools that St. Jude League supports, "Innovation" labs create spaces that reach beyond classic instruction. At these "hearts" of the emerging tech community, members, youth programs and students alike gain access to a world far beyond their neighborhood and city. They begin to know their potential and imagine and plan for new futures.
The examples of how St. Jude League supporters are empowering hope and change go far beyond those described. Our supporters are directly helping to bridge the digital divide and creating technology oasis' where a desert of inequality exists. Be part of the solution to the tech desert and join St. Jude League in creating limitless tech oasis' of opportunity !