August 18, 2023— Impacting students one school day at a time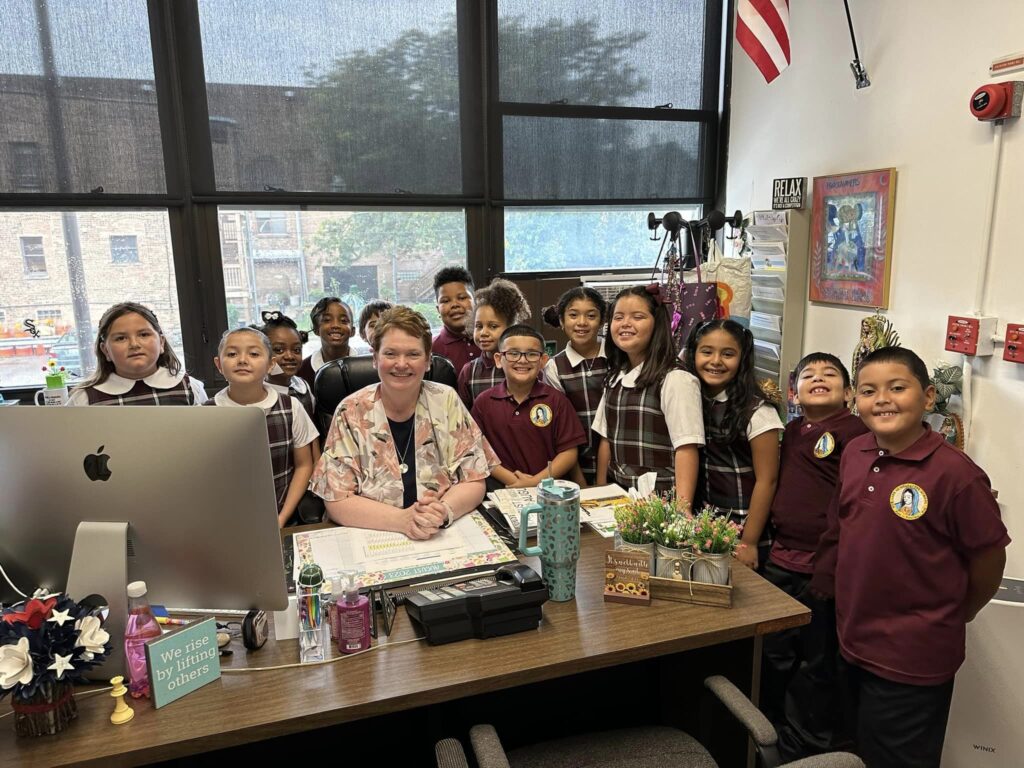 And just like that…school is back in session!
St. Jude League is proud to support several Claretian-led schools and after-school programs that empower and expand a young person's choices and opportunities.
Old Lady of Guadalupe School in Chicago started classes this week. At OLGS they honored the first day by having a back to school bash. The gathering invited teachers, parents, and students to connect for fun and building bonds before classes begin. Students received a free bookbag filled with school supplies. Back to school events like this show how invested the schools are in their students success and that everyone is together to help them reach their potential! Additionally, the school provides opportunities for kids who might not otherwise have the means to attend class by providing before and after-school activities as well as safe transportation to and from school. The next generation of community leaders are educated in a demanding academic atmosphere at OLGS thanks to scholarships, low student-to-teacher ratios, motivated teachers, and annual standards testing.
In California, San Gabriel Mission High School links student body officers and student ambassadors. They have been planning the school year to be busy with a variety of engaging events. Offering students leadership roles like this, gives them not only the skills to lead but the opportunity to help grow their school community. The school provides financially accessible opportunities to serve a multicultural and inclusive student body of regional, commuter, and international students. SGMHS has remained dedicated to bringing out the very best in their students for 60 years to providing young women with an environment that is safe and nurturing while putting an emphasis on personal growth.
Just as important as the learning that takes place in class, the League is a strong supporter of a variety of after-school programs – from sporting events like volleyball, tag football or basketball teams at Sacred Heart; to music programs and theater; to scouting and youth leadership programs. What these activities have in common are that youth participants are more likely to complete their educations through high school and go on to pursue college degrees. That translates to stepping up and out of the multi-generational economic challenges of their communities to prospect of a self-determining future. In other words, leaders are being created for CHANGE!
We want to recognize and thank all of our schools and their amazing after-school programs for all they do for the youth and for all of us in creating a better future! Through your generous support, tuition, supplies and activities are within reach for those who need it most! YOU are the foundation of their success story!Because of you, they'll have the tools for their success and bring hope